The Women Talk Design 2022 Gift Guide
It's gifting season! Whether the idea of checking off your list fills you with joy or stress, we wanted to put together a gift guide to make things easier and help you jumpstart your search with intention.
We compiled this comprehensive gift guide full of great gifting options, with a special highlight on women and non-binary owned small businesses. It's divided it into categories to help you easily choose the perfect present.
Since our community is full of creative individuals whose talents go beyond the stage, it's no wonder you may recognize some of our community members on this list!
Gifting can be such a special way to honor the recipient by making them feel seen, understood, and appreciated. So we hope this list help you choose thoughtfully this holiday season.
For the storyteller
This storytelling game from The Moth that improves public speaking skills, encourages lively conversation, and is perfect for gathering: The Moth Presents: A Game of Storytelling
A planner to help them explore their queer identity and plan for their best year ever with My Queer Year, a guided journal and planner that centers and celebrates LGBTQ+ identity, created by queer and trans artist team Ash + Chess: My Queer Year Guided Journal
A fancy pen for jotting their next great idea down: Mini Fountain Pen
The Present Yourself course and book to help them take their storytelling to the next level: Present Yourself 8-week virtual course and Present Yourself: The Book

For the reader
A new book for their 2023 reading list is a no-brainer and we've recently updated our Women Talk Design Book list with new releases from this past year, like this book of general wisdom from WTD community member Delia Grenville: Rants + Ramblings On Life and Wellness
Be sure to check out our full book list: Books from Women Talk Design Speakers
Their favorite book as wearable art: Custom book earrings
A special bookmark to hold their place, like this one with their birth flower that you can engrave with their initials: here or this one that resembles an old library card here.
For the host
A Non-alcoholic cocktail kit from Ghia: Cocktail Box
A set of gorgeous hand blown stemware from Estelle glassware: Estelle Colored Wine Stemware – Set of 2
The "Better than small talk" series from WTD speaker Kat Vellos to initiate meaningful conversations amongst their guests: Better than Small Talk: Reflection
This gorgeous multifunctional post-modern furniture from Bezier Home, designed by Women Talk Design member Stella Guan: Bezier Home | Mid Century, Post Modern Furniture
For the homebody
The One and Done Cookbook, full of plant-based dinners for easy weeknight cooking from Women Talk Design community member, Betsy Freeman: The One & Done Plant-Based Cookbook
This fancy candle from indie brand, Tuesday of California, that's influenced by LA classic Taylor's Steakhouse in K-town, a dark and moody haunt with oil paintings and excellent cocktails: Tuesday of California Candles
This modern mini puzzle aligns with their astrological sign and can be framed to double as art once completed: Mini Astrology Puzzle
A cozy throw blanket that adds to their decor, like one of the many gorgeous throws from Valley Cruise: Fantastic Forest Throw Blanket
For the adventurer
This hat to protect them from the elements, up-cycled from used nylon outerwear: Remade Nano Bucket Hat
A US National Park pass for the ultimate outdoor adventurer: Grab yours here
A super cute tote from a brand that gives back to the Nation's parks: Pride in the Parks Shrooms Park Tote
These stickers that are perfect for adding flair to a reuse-able water bottle, laptop case, notebook, or anywhere in between from VeeStudioCo, owned and designed by Women Talk Design community member Aleenah Ansari and her fiance' Liezel Villanueva: VeeStudioCo
For the digital content lover
This book to help them learn best practices for making content accessible from Women Talk Design community member, Svetlana Kouznetsova: Sound is Not Enough: The Art of Captioning for Universal Access
Gorgeous and functional earrings that keep them from losing their air pods: Pebble Pods
A book to encourage them to get that podcast off the ground: Npr's Podcast Start Up Guide
This mobile creator lighting and audio kit for filming videos: Mobile Creator Lighting & Audio Kit
For the artist / crafter
A gorgeous leather bound sketchbook for whenever inspiration hits (also available in vegan options): Custom Unlined Leather Sketchbook or Notebook
A size inclusive apron suitable for tons of creative projects is available in tons of color options: Aprons from Big Bud Press
This handmade watercolor cup with a spot for their paintbrush: Mini ceramic paint cup
A gorgeous paint palette they can clean easily and keep forever: Dried Rose Petals Paint Palette
For the freelancer / small business owner
A gratitude journal to help them feel balanced and grounded: Lots of Thanks Gratitude Journal
This book to help them express themself naturally in their business and grow authentic relationships with their clients from Women Talk Design community member Nela Dunato: The Human Centered Brand: A Practical Guide to Being Yourself in Business
A book that helps them write about their work and create an impressive portfolio from Women Talk Design community member, Jessica Gardner: Portfolio Storytelling Workbook
For your colleague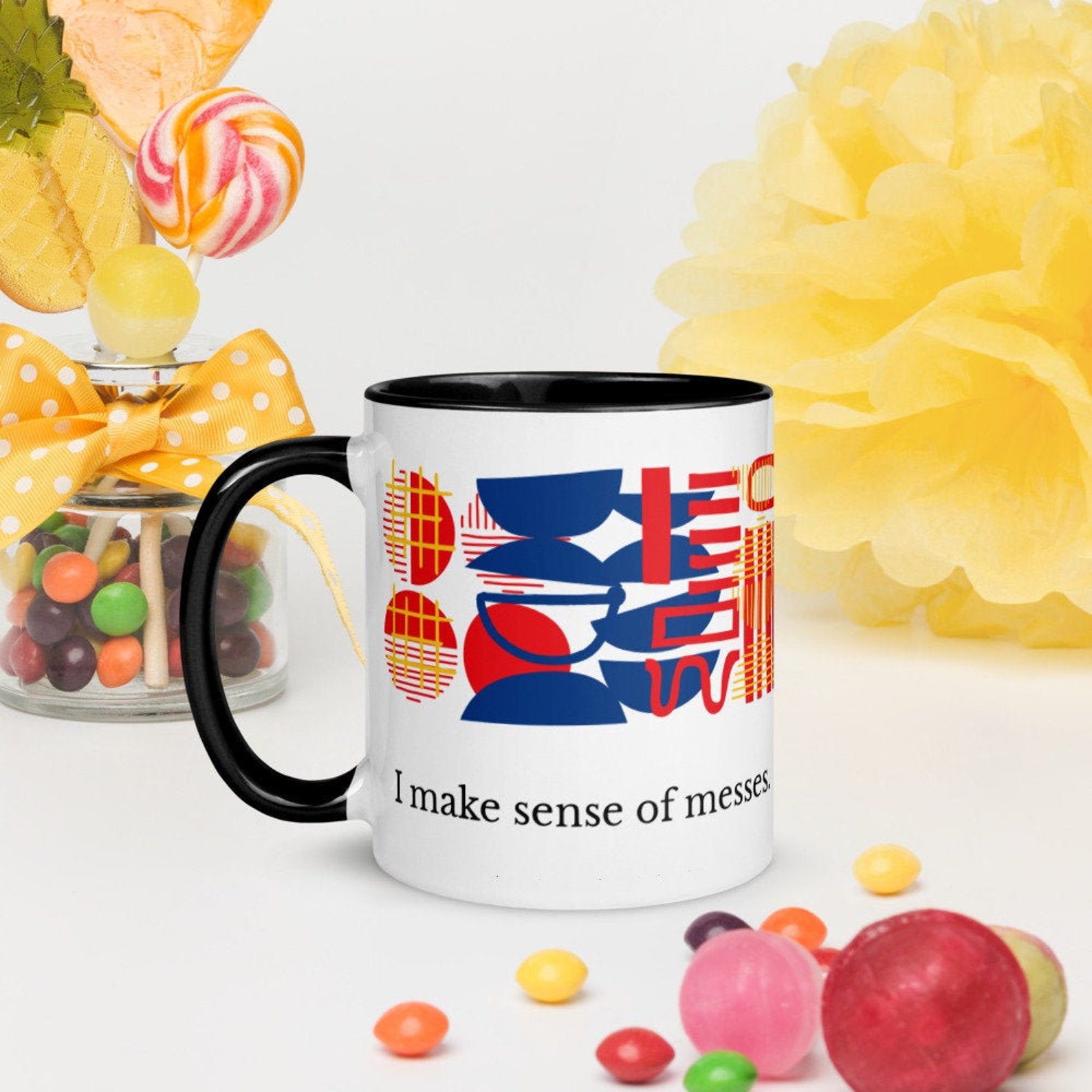 This mug from WTD speaker Abby Covert, for the sense maker in the office: I make sense of messes mug
This book from Women Talk Design member Indi Young that helps you develop your deep listening skills to move toward more purpose-focused strategy: Time to Listen
Pens that will make your work bestie giggle: Work Sucks Pen Set
Gifts with a message
This necklace that effortlessly says it all: "Intersectional" Feminism 18K Gold Plated Necklace
This sticker, with profits that benefit the Texas Equal Access Fund providing financial & emotional support to people in Texas seeking abortions: Abortion Is Healthcare Glitter Bumper Sticker
A donation to their favorite cause. Here are some organizations we've recently donated to:
– Creative Reaction Lab: Creative Reaction Lab
– World Central Kitchen: World Central Kitchen
– Abortion funds (you can donate to your local state abortion fund): Abortion Funds in Every State
And finally, whether you're shopping for someone who's looking to build confidence and skills around speaking, someone you'd love to encourage to share their ideas more broadly, or want to support our mission of amplifying the voices of those that need to be heard more often, our kickstarter is still running! You can pre-order a copy of our book, donate multiple copies, or donate to support the cause here: Present Yourself: The Book.
Did we miss something you'd add? Run a small business where you make great gifts? Let us know!